bluebren_livejournal
I went to a rock and mineral show last weekend and bought pretties!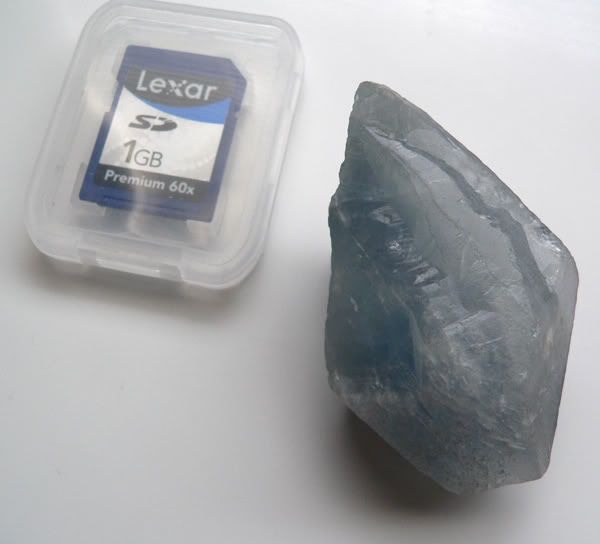 I am very proud of them.
Celestite! It is normally all cubey and geodey and dumb,
like this.
But this one is clean and pointy and cool. It looks like something you evolve a Pokémon with.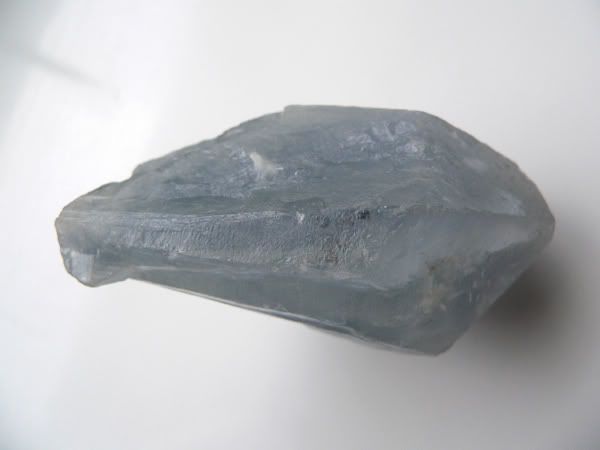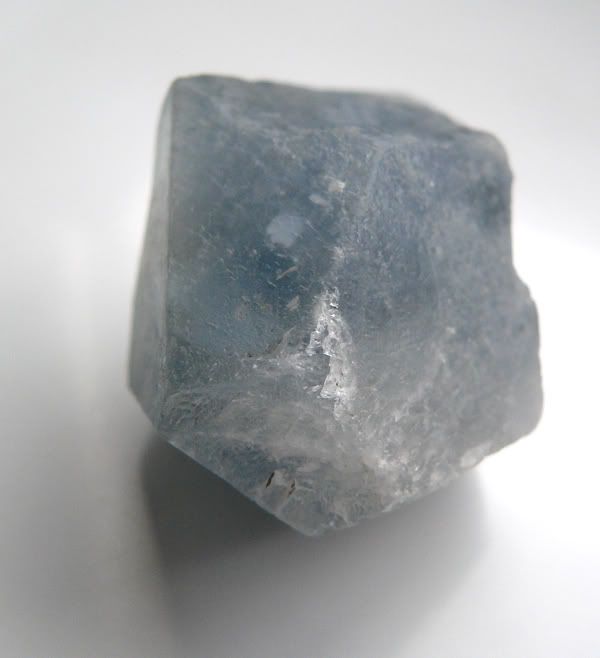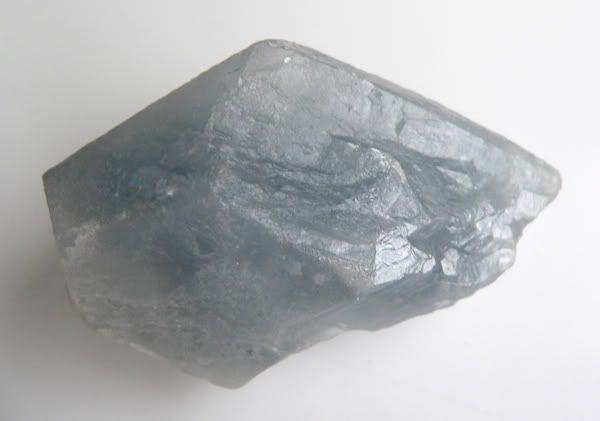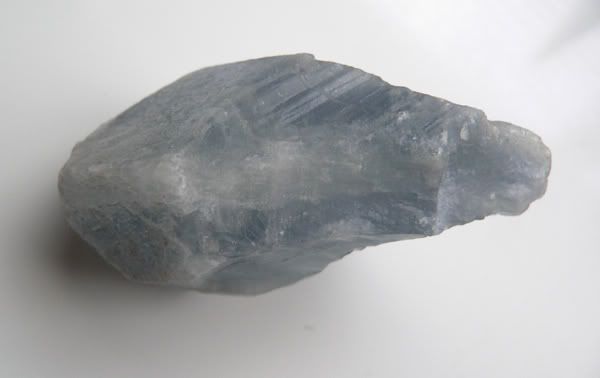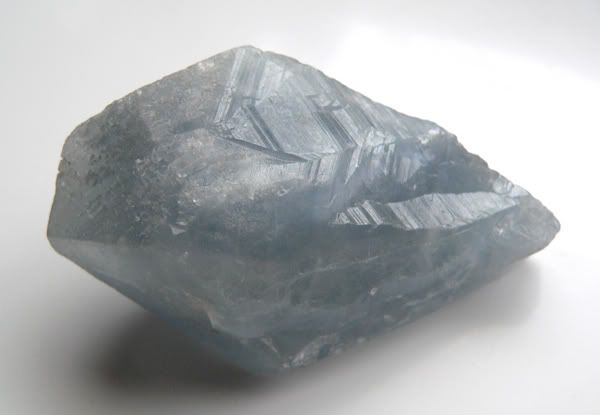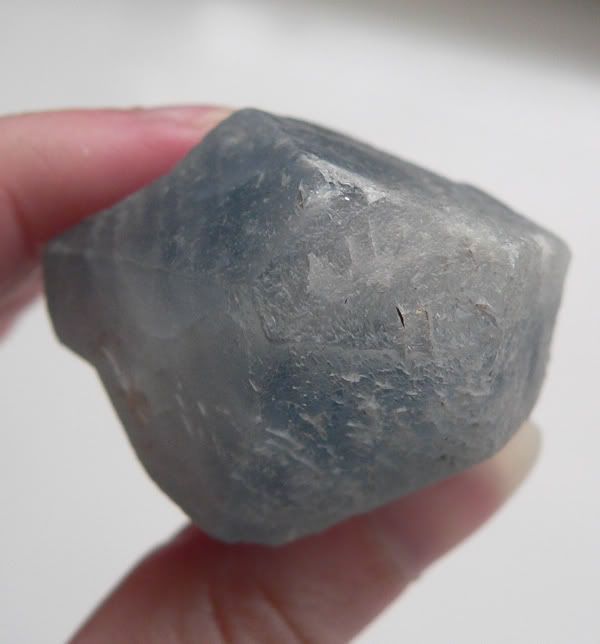 I HAVE A BIG BLUE CRYSTAL; MY LIFE'S QUEST IS FULFILLED NOW.
Covellite! I never heard of it before.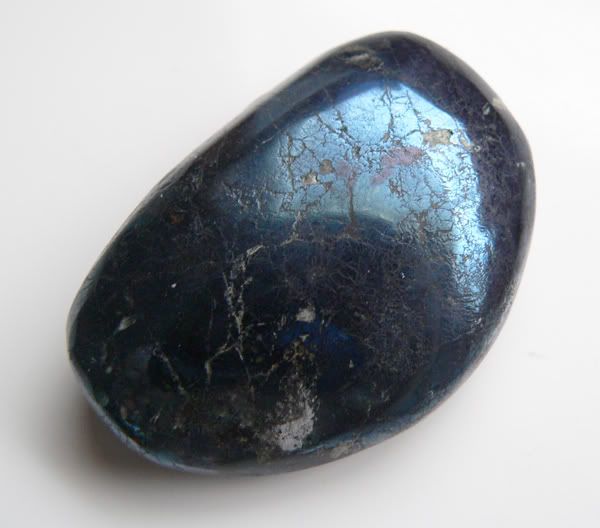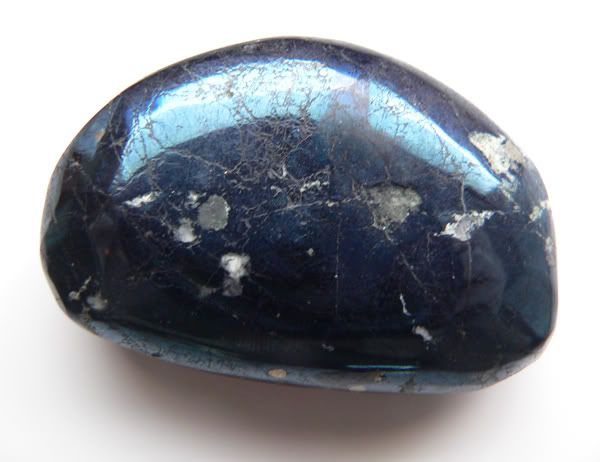 That's all!